Home > Learn Spanish > Spanish Language Schools
Spanish Language Schools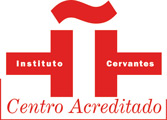 Besides the undergraduate and masters programs at Spanish universities and professional schools, eduSpain offers intensive Spanish language programs with a selection of supplementary classes in Spanish culture (Art, History, Sociology, Geography, etc.) at don Quijote and Enforex centers in short courses of 10 days or longer periods in summer and semester courses with US university credits. All centers of don Quijote and Enforex are accredited by the Cervantes Institute.
don Quijote
Barcelona, Granada, Madrid, Salamanca, Tenerife, Valencia & Guanajuato, Mexico
With more than 23 years experience, the don Quijote organization has 7 language centers in Spain and Mexico. Students can combine courses in various don Quijote schools without interrupting their program of studies. This gives them the opportunity, while learning Spanish, to get to know the rich cultural variety offered in different regions of Spain. Quality and incomparable guarantees of don Quijote are the reasons for its growth and have given it an outstanding reputation in Spanish language courses in Spain and Latin America. A source of pride is that more than half of the students applying to don Quijote do so recommended by former students. Each year over 12,000 students from more than 65 countries choose to learn Spanish with don Quijote.
Enforex
Alicante, Barcelona, Madrid, Marbella, Salamanca, Seville & Valencia
Enforex was founded in 1989. Its group of schools is today the largest in the world with a very diverse student body. It has 7 centers open all year round in the most important cities of Spain. Each year it receives more than 35,000 students from 72 countries to enjoy creative, interesting and stimulating programs of study in an exceptional multicultural environment. Enforex is dedicated to implementing up-to-date methodologies and using the most effective and proven pedagogical techniques which, together with dedicated teachers in small classes, ensure that all students reach their maximum potential for language acquisition.